2p x 30 LED Camping Lantern Portable Collapsible Light Outdoor Hiking Work Lamp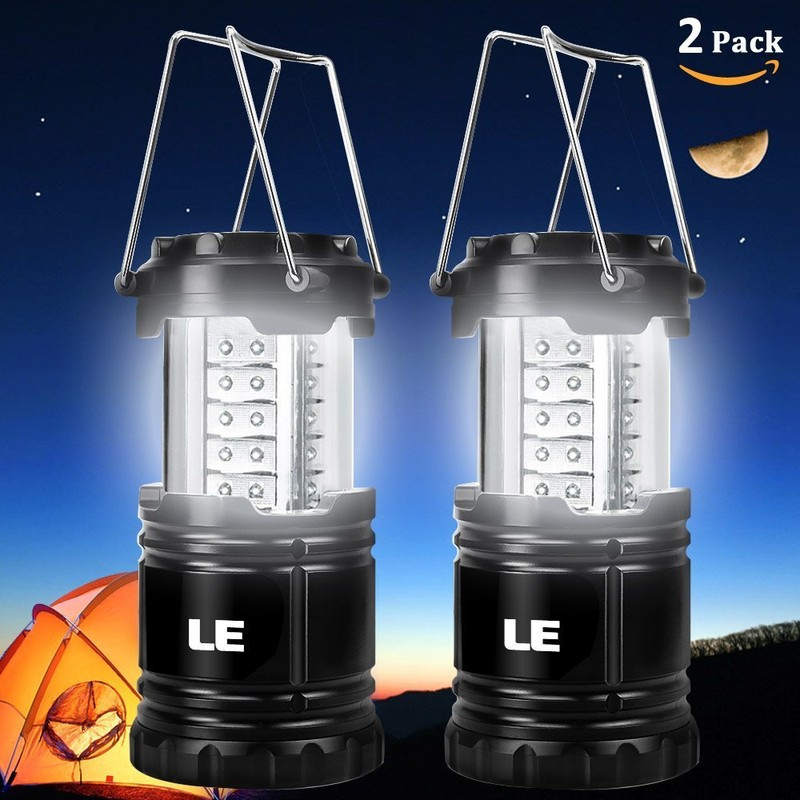 remove
remove
remove
remove
remove
remove
remove
remove
remove
remove

$14.49

$10.19

$17.58

$8.99

$11.88

$11.85

$11.35

$6.50

$8.85

$11.87

-

-

$6.26 (36% off)

-

-

-

-

-

-

$3.02 (25% off)

Free Shipping

Free Shipping

Flat $1.83

Free Shipping

Free Shipping

Free Shipping

Free Shipping

Free Shipping

Free Shipping

Free Shipping

PayPal

PayPal

PayPal

PayPal

PayPal

PayPal

PayPal

PayPal
VisaMC

PayPal

PayPal

mrrashidov
(543 )
99.8% Positive feedback

xdeal2013
(108,383 )
99% Positive feedback

shoppingnewfrog
(201,700 )
98.8% Positive feedback

loveluoding
(14,003 )
98.8% Positive feedback

ledgroup
(88,430 )
99.1% Positive feedback

skyfairy156
(24,058 )
99.5% Positive feedback

ohbuybuybuy
(240,408 )
97.9% Positive feedback

LightingSaving
(167,869 )
99.3% Positive feedback

RedTagTown
(214,448 )
99.6% Positive feedback

octoder
(245,512 )
99.6% Positive feedback

Money back or replacement (buyer's choice)

Money back or replacement (buyer's choice)

Money back or replacement (buyer's choice)

Money back or replacement (buyer's choice)

Money back or replacement (buyer's choice)

3AA Batteries (Not Included)

Foldaway handles:Suspend the lantern or carry with

30 LED Outdoor Camping Lantern Bivouac

30 LED Outdoor Camping Lantern Bivouac

30 LED Outdoor Camping Lantern Light Lamp

2 x Portable 30 LED Outdoor Camping Lantern

3 X AA battery (not included)

3 x AA 1.5 V batteries (not include)

3 AA 1.5 V batteries (not include)

Camping, Hiking,Traveling and other outdoor active

3 AA Batteries (Not Included)

Portable, Collapsible , Low Energy Consumption

outdoor trips/camping/hiking/backpacking/emergency

Telescopic (stretch lights, back lights)

3X1.5VAA battery powered (batteries not included)

diameter 8.5cm, height 12.4cm (after stretching 18cm)

Travel, camping, warehouse, emergencies

2 x Portable 30 LED Outdoor Camping Lantern





















Nothing lifts a look like a decorative pair of earrings. Whether you favour a shape that drops down to your shoulders or an eye-catching hoop, earrings can transform you. Opt for rhinestones and gold for high-octane glamour.
Make multitasking that bit easier with a headset that's comfortable, stylish, and has superior sound quality. Busy people need their tech to do the work for them.
Filled with shiny, detailed pieces, your Diecast car collection is a shrine to the vehicular masterpieces of yesterday. Complete your fleet with pristine-condition replicas of classic motorcars, available at a great price here
Protect your tablet with a case that's as smart as it is. Whether you're going for timeless black leather or an eye-catching print that folds to make a stand, individuality is key. Make it personal.
For an even, flawless complexion, only the best brushes will do. Opt for baby soft fibres, whether you're applying foundation or contouring with a dusting of blusher. Boost your natural beauty with brushes that give the perfect finish.