Asustor 2-Bay NAS Intel Celeron Dual-Core 2GB DDR3L GbE USB3.0 WoL AS3102T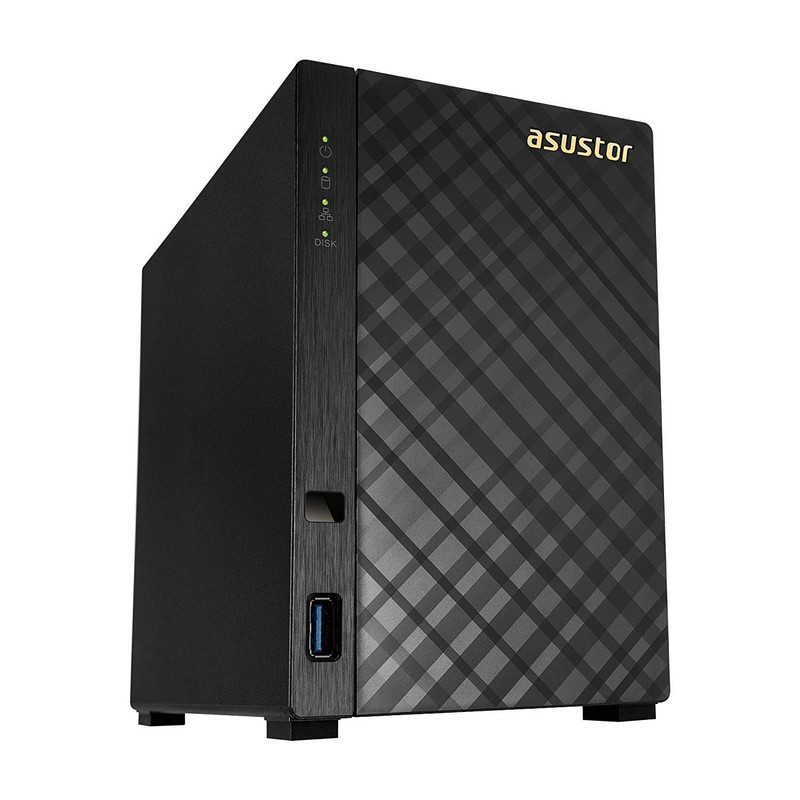 Maximum Raw Capacity with Expansion Unit:
168 TB
Network:
Gigabit Ethernet x 1
Power Supply Unit / Adapter:
65W x1
Input Power Voltage:
100V to 240V AC
CPU:
Intel Celeron 1.6GHz Dual-Core
Memory Expandable up to:
not expandable
HDD:
2 x SATA3 6Gb/s; 3.5" HDD
Maximum Internal Raw Capacity:
24 TB
remove
remove
remove
remove
remove

$298.60

$225.99

$478.58

$222.74

$279.99

-

-

-

$0.86 (0% off)

$40.00 (14% off)

Flat $42.66

Free Shipping

Flat $46.21

Free Shipping

Free Shipping

MoneyXferAccepted
MOCC
PayPal
MoneyXferAcceptedInCheckout

PayPal

PayPal

PayPal

PayPal

JapaTech
(2,890 )
100% Positive feedback

thekeykey
(19,368 )
99.4% Positive feedback

Bestart Office Supplies
(7,067 )
99.5% Positive feedback

beachaudio
(239,344 )
99.5% Positive feedback

PLATINUMMICRO
(103,301 )
99.3% Positive feedback

Intel Celeron 1.6GHz Quad Core (burst up to 2.24 G

2 x SATA3 6Gb/s; 3.5" HDD











Excel and begin arranging a New Year with a wonderful organizer. Go down the rabbit opening with Alice, or move on board the transport with Totoro – every one of your top picks will be with you consistently to monitor your considerations and dream
Try not to use up every last cent with regards to school shopping. Discover awesome arrangements for all your school unquestionable requirements in tech, dormitory, and the sky is the limit from there - all under $20!
The end of the year with snow. Many people were preparing to welcome the festive fun. The upcoming Whether it is Christmas And celebrate the New Year. And close enough to the day of this year. I Wanna Party
Womens, Mens, Youth and Children Clothing, Shoes & Accessories. New and Barley used Fashion Clothing. Thanks for shopping!