EVGA - 80 PLUS 600W ATX 12V/EPS 12V Power Supply - Black (CERTIFIED REFURBISHED)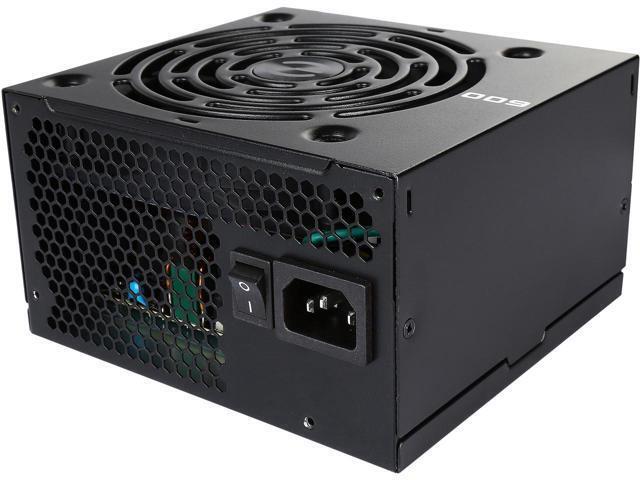 Orders above per customer quantity limit will be voided
remove
remove
remove
remove
remove
remove
remove
remove
remove
remove

Buy Direct from Best Buy

Orders above per customer quantity limit will be voided

$42.00

$19.98

$25.00

$54.99

$29.95

$89.07

$49.99

$57.97

$64.99

$32.99

-

-

-

$25.00 (45% off)

-

$20.70 (23% off)

-

-

$15.00 (23% off)

-

Free Shipping

Free Shipping

Free Shipping

Flat $5.99

Free Shipping

PayPal

PayPal

PayPal

PayPal

PayPal

PayPal

PayPal

PayPal

PayPal

PayPal

Trisha's this and that
(123 )
100% Positive feedback

doylestowncomputerparts
(3,876 )
99.1% Positive feedback

dwgreatdeals
(5,875 )
97.3% Positive feedback

OfficialBestBuy
(554,606 )
96.9% Positive feedback

hidden treasure room
(23 )
100% Positive feedback

outletpc
(54,783 )
98.6% Positive feedback

hovelian
(1,178 )
100% Positive feedback

Truth selling
(19,709 )
99.2% Positive feedback

Newegg
(850,497 )
97.6% Positive feedback

conceptelectronicsinc
(63,166 )
99.5% Positive feedback

Money back or exchange (buyer's choice)

Original box is Included.

Must purchase priority mail.

Shows signs of use scratches, small dents

20+4 Pin, 4 Pin Peripheral, 6+2 Pin PCI Express, Floppy Drive, SATA I

L 10.6 x W 7.9 x H 3.9 inches





















Make multitasking that bit easier with a headset that's comfortable, stylish, and has superior sound quality. Busy people need their tech to do the work for them.
You look at the time class is going to begin. You scoop your books and pencils into your sack and get moving. From addresses to late-night study sessions, your pack has your back. Tough and snazzy, it's a flawless fit for all your doled out perusing, essential contraptions and obviously, a lot of pens. This year, come to class arranged with a la mode essentials, from rucksacks to pencil cases. What's more, tidy up your back-to-class with this accumulation of sacks and adornments.
I always try and give best customer service more then my level best to provide best shopping experience to each of my client One stop shop for all your customized jewelry needs available
Switch on to better bulbs. Whether it's LEDs to save energy, dimmable halogen spotlights or candle shapes for a flame effect, shop for bulbs that show your home in a better light.
Keep it crisp and look at the most recent fall design styles. Shop extraordinary design bargains from top brands as levi Roxy, and more for all your back to class outfits.