GIGABYTE GeForce GTX 1060 DirectX 12 GV-N1060WF2OC-6GD 6GB 192-Bit GDDR5 PCI Exp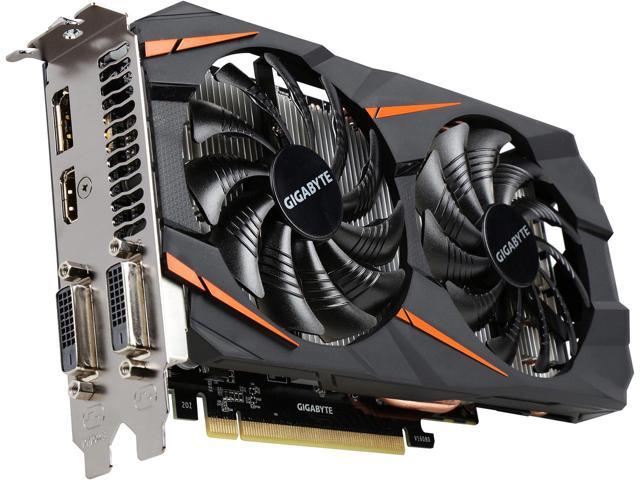 Orders above per customer quantity limit will be voided
remove
remove
remove
remove
remove
remove
remove
remove
remove
remove

Orders above per customer quantity limit will be voided

$190.00

$46.64

$88.99

$219.90

$269.40

$222.80

$49.99

$39.85

$213.25

$228.27

-

-

-

-

-

-

-

-

-

-

Flat $10

Free Shipping

Flat $29

Free Shipping

Free Shipping

Flat $2.99

Free Shipping

Free Shipping

Free Shipping

PayPal

PayPal

PayPal

PayPal

PayPal

PayPal

PayPal

PayPal

PayPal

PayPal

alessandrogonzalez
(27 )
100% Positive feedback

pj-online
(46,176 )
98.4% Positive feedback

Digital Outlet
(153,183 )
98.3% Positive feedback

KSM
(7,738 )
98.4% Positive feedback

fast-ship-item
(3,225 )
98.8% Positive feedback

Platinum Lifestyles
(49,600 )
99.2% Positive feedback

Newegg
(811,420 )
98.2% Positive feedback

Women and Men Fashion World
(39,001 )
98.5% Positive feedback

gilsand2016
(14,349 )
99.4% Positive feedback

lyndiec2005
(21,609 )
99.6% Positive feedback

Money back or replacement (buyer's choice)

Money back or replacement (buyer's choice)

Money back or replacement (buyer's choice)

DVI Output, HDMI Standard Output

L 11.7 x W 8.4 x H 2.2 inches

L 11.7 x W 8.4 x H 2.2 inches





















Deals & Promotions View All
Power by
Chicdeals.io
The end of the year with snow. Many people were preparing to welcome the festive fun. The upcoming Whether it is Christmas And celebrate the New Year. And close enough to the day of this year. I Wanna Party
From day to night, the right match of shoes can represent the deciding moment any Fashion Week look. We've done the diligent work for you and discovered staggering styles from Cole Haan, Prada, Versace and some more.
Ian Fraser "Lemmy" was an English musician, singer, and songwriter who founded and led the rock band Motörhead. His music and lifestyle was a distinctive part of the heavy metal genre.
FC Barcelona, established in 1899 by a gathering of youthful nonnatives living in Barcelona, was the consequence of the expanding notoriety of football, and other British sports, crosswise over Europe. These starting points have presented upon the Club its intercultural character, multi-sport center and its profoundly attached fidelity to Barcelona and Catalonia.
I always try and give best customer service more then my level best to provide best shopping experience to each of my client One stop shop for all your customized jewelry needs available