JBL LINK 10 Portable Bluetooth Speaker w/ Google Assistant
Item condition: Manufacturer refurbished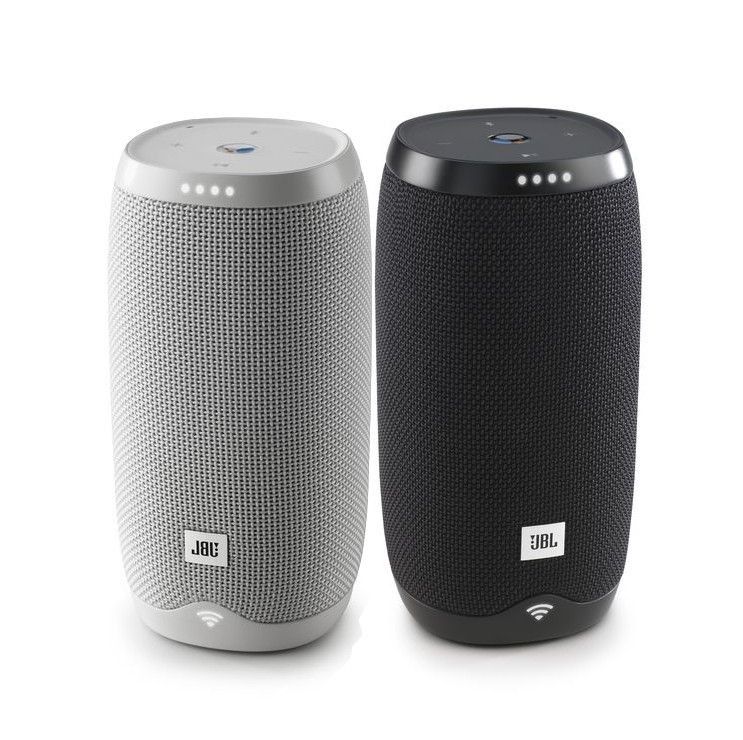 Direct from JBL | Full Warranty | Authentic Guaranteed
| Color | Price |
| --- | --- |
| White | $149.95 $39.99 |
| Black | $149.95 $39.99 |
remove
remove
remove
remove
remove
remove
remove
remove
remove
remove

Wireless-Outdoor/Indoor-Free Ship From U.S.A

Clean Sound! No Distortion! 90 Day Money-Back Guarantee

❤HI-FI❤Outdoor/Indoor❤Wireless❤Free Shipping❤US Seller❤

$80.00

$99.00

$29.95

$27.41

$37.95

$25.19

$38.75

$119.00

$29.99

$30.01

-

-

-

-

-

-

-

$84.05 (71% off)

-

-

Free Shipping

Free Shipping

Free Shipping

Free Shipping

Free Shipping

Free Shipping

Free Shipping

Free Shipping

Free Shipping

Free Shipping

PayPal

PayPal

PayPal

PayPal

PayPal

PayPal

PayPal

PayPal

PayPal

PayPal

wiqar01
(125 )
100% Positive feedback

klipschrestored
(441 )
99.1% Positive feedback

Third Coast RC
(18,299 )
99.7% Positive feedback

BuzzCenter
(63,591 )
99.4% Positive feedback

Indian Lake Sales
(358 )
97.6% Positive feedback

wirelesssuppliers
(23,896 )
99.5% Positive feedback

infinitydiscountstore
(1,270 )
99% Positive feedback

Audiosavings Electronics Superstore
(634,550 )
98.8% Positive feedback

Anglestore
(913,136 )
98.2% Positive feedback

jiafuyidianstore88
(141 )
100% Positive feedback

Money back or replacement (buyer's choice)

Money back or replacement (buyer's choice)

Money back or replacement (buyer's choice)

Money back or replacement (buyer's choice)

Money back or replacement (buyer's choice)

Auto Reverse Playback, AUX Input, Cassette Converter, Cassette Playback, Cassette Recording, CD-RW Playback, Digital Tuner, Double Cassette Deck, Headphone Jack, Headphones, Line-in Jack, Radio, USB Port

CD-R Playback, Headphone Jack, MP3 CD Playback, USB Port, CD-RW Playback, Headphones, Radio, Line-in Jack

USB Port, SD/MMC Card Reader, Radio

Black, Khaki, Camouflage, Graffiti

1 x bluetooth Speaker + 1 x USB Cable

Approx. 37.4x15x15cm/ 14.72x5.91x5.91





















Womens, Mens, Youth and Children Clothing, Shoes & Accessories. New and Barley used Fashion Clothing. Thanks for shopping!
Switch on to better bulbs. Whether it's LEDs to save energy, dimmable halogen spotlights or candle shapes for a flame effect, shop for bulbs that show your home in a better light.
The end of the year with snow. Many people were preparing to welcome the festive fun. The upcoming Whether it is Christmas And celebrate the New Year. And close enough to the day of this year. I Wanna Party
The Case Closed anime series, known as Meitantei Conan lit. Great Detective Conan, officially translated as Detective Conan) in its original release in Japan, is based on the manga series of the same name by Gosho Aoyama. It was localized in English as Case Closed by Funimation due to unspecified legal problems. The anime is produced by TMS Entertainment and Yomiuri Telecasting Corporation with the chief directors being Kenji Kodama and Yasuichiro Yamamoto. The series follows the teenage detective Jimmy Kudo, who transforms into a child after being poisoned with APTX 4869 by the Black Organization. Now named Conan Edogawa and living with the Moores, Conan solves murders during his daily life as he awaits the day to defeat the Black Organization.
Get your four-legged closest companion the treat they merit – Spring is the ideal time to recharge their accumulation of toys and accomplices to light up both of your days. Discover pet endowments they will love in our eye-getting accumulation.