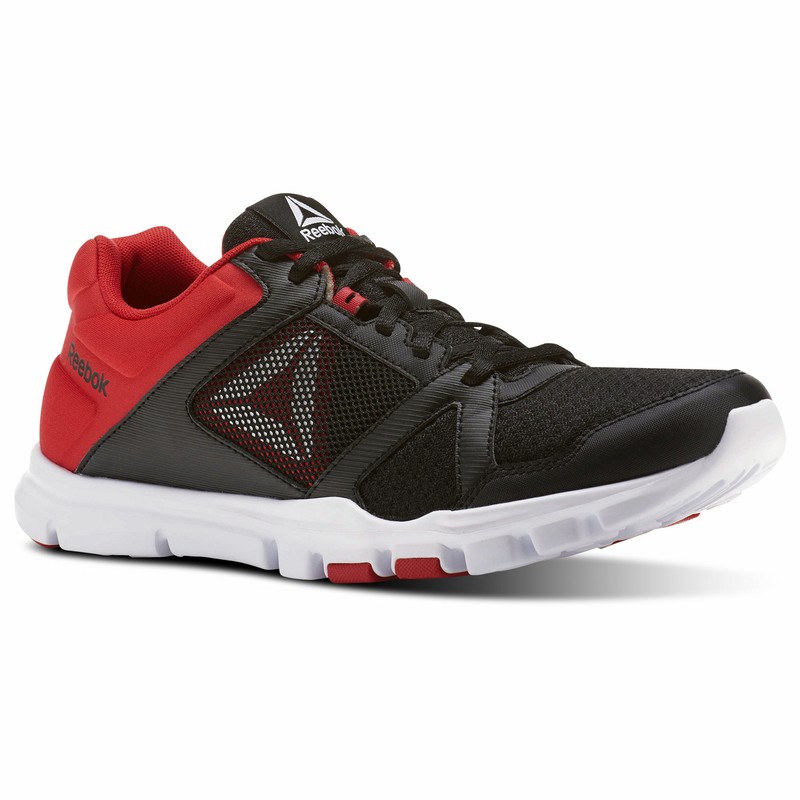 | Color | US Shoe Size (Men's) | Price |
| --- | --- | --- |
| Black / White / Alloy | 10 | $60.00 $28.00 |
| Black / White / Alloy | 12.5 | $60.00 $28.00 |
| Shark / Primal Red / White | 8 | $60.00 $39.97 |
| Shark / Primal Red / White | 8.5 | $60.00 $39.97 |
| Shark / Primal Red / White | 9 | $60.00 $39.97 |
| Shark / Primal Red / White | 9.5 | $60.00 $39.97 |
| Shark / Primal Red / White | 10 | $60.00 $39.97 |
| Shark / Primal Red / White | 10.5 | $60.00 $39.97 |
| Shark / Primal Red / White | 11 | $60.00 $39.97 |
| Shark / Primal Red / White | 12 | $60.00 $39.97 |
| Shark / Primal Red / White | 12.5 | $60.00 $39.97 |
| Shark / Primal Red / White | 14 | $60.00 $39.97 |
| Black / Vital Blue / White | 7 | $60.00 $39.97 |
| Black / Vital Blue / White | 7.5 | $60.00 $39.97 |
| Black / Vital Blue / White | 8 | $60.00 $39.97 |
| Black / Vital Blue / White | 8.5 | $60.00 $39.97 |
| Black / Vital Blue / White | 9 | $60.00 $39.97 |
| Black / Vital Blue / White | 9.5 | $60.00 $39.97 |
| Black / Vital Blue / White | 10 | $60.00 $39.97 |
| Black / Vital Blue / White | 10.5 | $60.00 $39.97 |
| Black / Vital Blue / White | 11 | $60.00 $39.97 |
| Black / Vital Blue / White | 11.5 | $60.00 $39.97 |
| Black / Vital Blue / White | 12 | $60.00 $39.97 |
| Black / Vital Blue / White | 12.5 | $60.00 $39.97 |
| Black / Vital Blue / White | 13 | $60.00 $39.97 |
| Black / Vital Blue / White | 14 | $60.00 $39.97 |
| Black / Primal Red / White | 7.5 | $60.00 |
| Black / Primal Red / White | 8.5 | $60.00 |
| Black / Primal Red / White | 9 | $60.00 |
| Black / Primal Red / White | 10 | $60.00 |
| Black / Primal Red / White | 10.5 | $60.00 |
| Black / Primal Red / White | 11 | $60.00 |
| Black / White / Alloy | 7 | $60.00 $28.00 |
| Black / White / Alloy | 7.5 | $60.00 $28.00 |
| Black / White / Alloy | 8 | $60.00 $28.00 |
| Black / White / Alloy | 8.5 | $60.00 $28.00 |
| Black / White / Alloy | 9 | $60.00 $28.00 |
| Black / White / Alloy | 9.5 | $60.00 $28.00 |
| Black / White / Alloy | 10.5 | $60.00 $28.00 |
| Black / White / Alloy | 11 | $60.00 $28.00 |
| Black / White / Alloy | 11.5 | $60.00 $28.00 |
| Black / White / Alloy | 12 | $60.00 $28.00 |
| Black / White / Alloy | 13 | $60.00 $28.00 |
| Black / White / Alloy | 14 | $60.00 $28.00 |
| Bunker Blue / Spirit White / Cloud Grey | 7 | $60.00 $39.97 |
| Bunker Blue / Spirit White / Cloud Grey | 7.5 | $60.00 $39.97 |
| Bunker Blue / Spirit White / Cloud Grey | 8 | $60.00 $39.97 |
| Bunker Blue / Spirit White / Cloud Grey | 8.5 | $60.00 $39.97 |
| Bunker Blue / Spirit White / Cloud Grey | 9 | $60.00 $39.97 |
| Bunker Blue / Spirit White / Cloud Grey | 9.5 | $60.00 $39.97 |
| Bunker Blue / Spirit White / Cloud Grey | 10 | $60.00 $39.97 |
| Bunker Blue / Spirit White / Cloud Grey | 10.5 | $60.00 $39.97 |
| Bunker Blue / Spirit White / Cloud Grey | 11 | $60.00 $39.97 |
| Bunker Blue / Spirit White / Cloud Grey | 11.5 | $60.00 $39.97 |
| Bunker Blue / Spirit White / Cloud Grey | 12 | $60.00 $39.97 |
| Bunker Blue / Spirit White / Cloud Grey | 12.5 | $60.00 $39.97 |
| Bunker Blue / Spirit White / Cloud Grey | 13 | $60.00 $39.97 |
| Black / Primal Red / White | 7 | $60.00 |
| Black / Primal Red / White | 8 | $60.00 |
| Black / Primal Red / White | 9.5 | $60.00 |
| Black / Primal Red / White | 11.5 | $60.00 |
| Black / Primal Red / White | 12 | $60.00 |
| Black / Primal Red / White | 12.5 | $60.00 |
| Black / Primal Red / White | 13 | $60.00 |
| Black / Primal Red / White | 14 | $60.00 |
| Bunker Blue / Spirit White / Cloud Grey | 14 | $60.00 $39.97 |
| Black / Shark / White | 7 | $60.00 $28.00 |
| Black / Shark / White | 7.5 | $60.00 $28.00 |
| Black / Shark / White | 8 | $60.00 $28.00 |
| Black / Shark / White | 8.5 | $60.00 $28.00 |
| Black / Shark / White | 9 | $60.00 $28.00 |
| Black / Shark / White | 9.5 | $60.00 $28.00 |
| Black / Shark / White | 10 | $60.00 $28.00 |
| Black / Shark / White | 10.5 | $60.00 $28.00 |
| Black / Shark / White | 11 | $60.00 $28.00 |
| Black / Shark / White | 11.5 | $60.00 $28.00 |
| Black / Shark / White | 12 | $60.00 $28.00 |
| Black / Shark / White | 12.5 | $60.00 $28.00 |
| Black / Shark / White | 13 | $60.00 $28.00 |
| Black / Shark / White | 14 | $60.00 $28.00 |
remove
remove
remove
remove
remove
remove
remove
remove
remove
remove

Official adidas eBay Store - Free Returns

Men Fitness & Training Yourflex Train 10 MT

More Amazing Brand Name Deals!!

$32.80

$44.99

$42.99

$26.99

$21.95

$39.99

$28.00

$19.99

$35.97

$39.99

-

-

-

-

-

-

-

-

-

$12.00 (30% off)

Free Shipping

Free Shipping

Free Shipping

Flat $10

Free Shipping

Flat $12

Flat $5.99

Flat $14.95

Flat $8.99

1

PayPal

PayPal

PayPal

PayPal

PayPal

PayPal

PayPal

PayPal

PayPal

PayPal

AreaTrend
(108,007 )
99.1% Positive feedback

adidas
(153,756 )
95.6% Positive feedback

kickinthebox
(13,623 )
98.4% Positive feedback

reebok
(30,913 )
97.3% Positive feedback

sparkys33
(7,957 )
99.9% Positive feedback

AnithingGoes
(5,182 )
99.8% Positive feedback

greatstuff*linda
(293 )
100% Positive feedback

alibabargainclub
(2,688 )
100% Positive feedback

SanSiroSports34
(1,951 )
98.8% Positive feedback

ShoesandFashions
(174,006 )
99.5% Positive feedback

Money back or replacement (buyer's choice)

Running, Athletic & Sneakers

Collegiate Navy/White/Silver Met

Reebok Yourflex Train 10 MT

Fashion Trend: Ankle-High Synthetic Training Shoes

Shark / Primal Red / White

MemoryTech/ Premier Comfort





















Nothing lifts a look like a decorative pair of earrings. Whether you favour a shape that drops down to your shoulders or an eye-catching hoop, earrings can transform you. Opt for rhinestones and gold for high-octane glamour.
You love nothing more than the thrill of a new video game. From Super Mario Bros to Just Dance 2016, settle down and immerse yourself in your favourite virtual reality. The power really is in your hands.
Ten minutes till class. What's more, the whole grounds to get over. You push off and drift over the quad on your board. Slipping into class just before the educator checks participation. Riding a bicycle, skateboard, or bike to class can be an unfathomably energizing and liberating minute in a generally deskbound day an opportunity to practice your body notwithstanding your psyche. So school more quick witted with these option methods of grounds transport.
Here and there you need to at long last give in and get another most loved sack. Begin the year off with a straightforward and useful treat - dull rich cowhide or starch khaki canvas will have you secured for each event.
The Hunger Games is a progression of three experience books composed by the American writer Suzanne Collins. The arrangement is set in The Hunger Games universe, and takes after youthful characters Katniss Everdeen and Peeta Mellark.