SimplySmartHome by Switchmate Voice-Activated Wire-Free Smart Rocker Ref. 2 Pack
Item condition: Manufacturer refurbished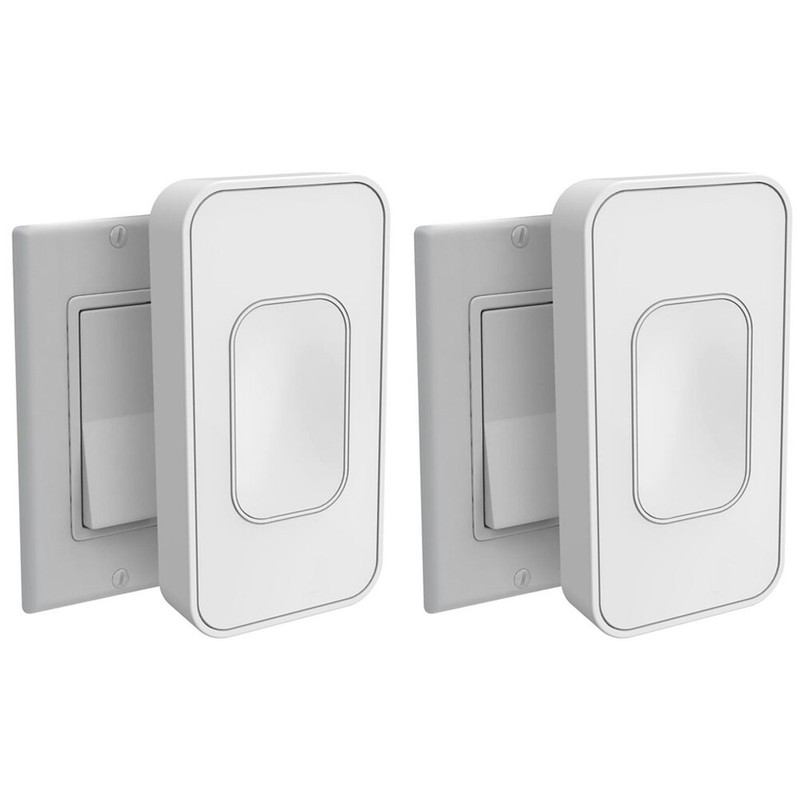 JOIN the SMART HOME REVOLUTION Easy SnapOn Installation
remove
remove
remove
remove
remove
remove
remove
remove
remove
remove

JOIN the SMART HOME REVOLUTION Easy SnapOn Installation

$17.99

$20.00

$14.00

$14.84

$17.99

$15.00

$29.99

$17.95

$39.99

$11.80

-

-

-

-

-

-

-

-

$22.00 (55% off)

-

Free Shipping

Flat $4.99

Free Shipping

Free Shipping

Free Shipping

Free Shipping

PayPal

PayPal

PayPal

PayPal

PayPal

PayPal

PayPal

PayPal

PayPal

PayPal

dealzone457
(2,496 )
99.9% Positive feedback

stat602
(35 )
100% Positive feedback

bridgewire
(67 )
72.7% Positive feedback

dealszone4u
(363 )
99.6% Positive feedback

Thrifty Selling
(538 )
99.6% Positive feedback

ndn_sder
(118 )
100% Positive feedback

Kuled
(1,220 )
99.7% Positive feedback

kull.lumber7
(70 )
100% Positive feedback

BuyDig
(550,636 )
98.7% Positive feedback

nima_8447
(0 )
0% Positive feedback

Amazon Alexa, Google Assistant, IFTTT





















Shape: Round Stone: moissanite Brand: jewelblue15 Total Carat Weight (1.32 CT Clarity: vs1 Cut Grade: Excellent Color: blueish green Guarantee: Test Positive By Thermal Diamond Testers Country/Region of Manufacture: India
Keep it crisp and look at the most recent fall design styles. Shop extraordinary design bargains from top brands as levi Roxy, and more for all your back to class outfits.
Womens, Mens, Youth and Children Clothing, Shoes & Accessories. New and Barley used Fashion Clothing. Thanks for shopping!
I always try and give best customer service more then my level best to provide best shopping experience to each of my client One stop shop for all your customized jewelry needs available
You love nothing more than the thrill of a new video game. From Super Mario Bros to Just Dance 2016, settle down and immerse yourself in your favourite virtual reality. The power really is in your hands.