Item condition: New with tags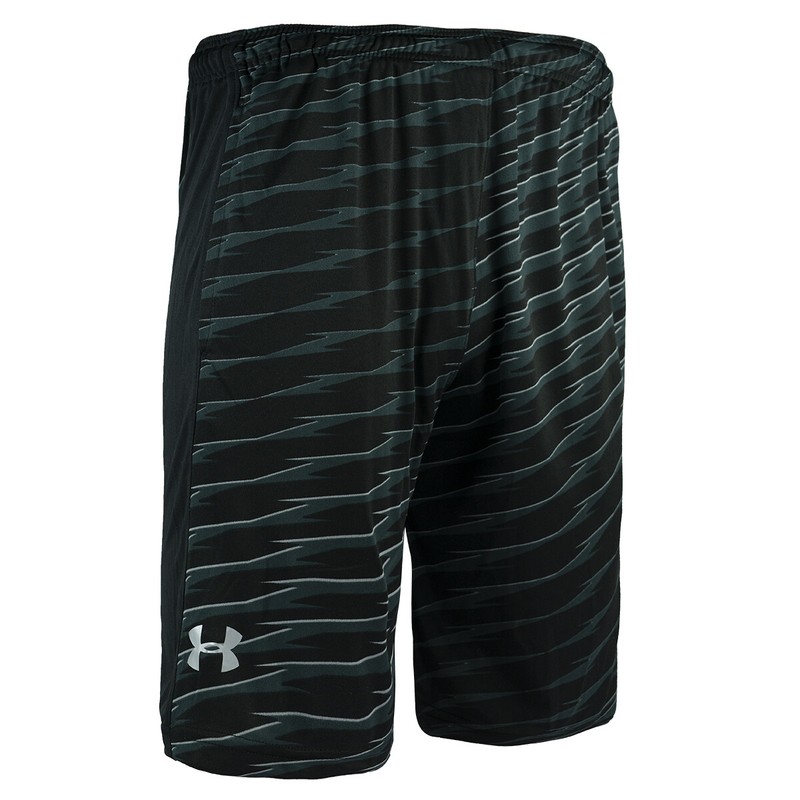 | Size | Color | Price |
| --- | --- | --- |
| S | Charcoal Dot Print | $30.00 $24.99 |
| M | Charcoal Dot Print | $30.00 $24.99 |
| L | Charcoal Dot Print | $30.00 $24.99 |
| XL | Charcoal Dot Print | $30.00 $24.99 |
| S | Black Spacedye | $30.00 $24.99 |
| M | Black Spacedye | $30.00 $24.99 |
| L | Black Spacedye | $30.00 $24.99 |
| XL | Black Spacedye | $30.00 $24.99 |
| S | Blue Light Camo Print | $30.00 $24.99 |
| M | Blue Light Camo Print | $30.00 $24.99 |
| L | Blue Light Camo Print | $30.00 $24.99 |
| XL | Blue Light Camo Print | $30.00 $24.99 |
| S | Navy Camo Print | $30.00 $24.99 |
| M | Navy Camo Print | $30.00 $24.99 |
| L | Navy Camo Print | $30.00 $24.99 |
| XL | Navy Camo Print | $30.00 $24.99 |
| S | Orange Digital Print | $30.00 $24.99 |
| M | Orange Digital Print | $30.00 $24.99 |
| L | Orange Digital Print | $30.00 $24.99 |
| XL | Orange Digital Print | $30.00 $24.99 |
| S | Concrete Dot Print | $30.00 $24.99 |
| M | Concrete Dot Print | $30.00 $24.99 |
| L | Concrete Dot Print | $30.00 $24.99 |
| XL | Concrete Dot Print | $30.00 $24.99 |
| S | Concrete Striped Print | $30.00 $24.99 |
| M | Concrete Striped Print | $30.00 $24.99 |
| L | Concrete Striped Print | $30.00 $24.99 |
| XL | Concrete Striped Print | $30.00 $24.99 |
| S | Concrete Print | $30.00 $24.99 |
| M | Concrete Print | $30.00 $24.99 |
| L | Concrete Print | $30.00 $24.99 |
| XL | Concrete Print | $30.00 $24.99 |
| S | Concrete Splatter | $30.00 $24.99 |
| M | Concrete Splatter | $30.00 $24.99 |
| L | Concrete Splatter | $30.00 $24.99 |
| XL | Concrete Splatter | $30.00 $24.99 |
| S | Charcoal Splatter | $30.00 $24.99 |
| M | Charcoal Splatter | $30.00 $24.99 |
| L | Charcoal Splatter | $30.00 $24.99 |
| XL | Charcoal Splatter | $30.00 $24.99 |
| S | Blue Splatter | $30.00 $24.99 |
| M | Blue Splatter | $30.00 $24.99 |
| L | Blue Splatter | $30.00 $24.99 |
| XL | Blue Splatter | $30.00 $24.99 |
| S | Orange Dot Print | $30.00 $24.99 |
| M | Orange Dot Print | $30.00 $24.99 |
| L | Orange Dot Print | $30.00 $24.99 |
| XL | Orange Dot Print | $30.00 $24.99 |
| S | Red Digital Print | $30.00 $24.99 |
| M | Red Digital Print | $30.00 $24.99 |
| L | Red Digital Print | $30.00 $24.99 |
| XL | Red Digital Print | $30.00 $24.99 |
| S | Carolina Dot Print | $30.00 $24.99 |
| M | Carolina Dot Print | $30.00 $24.99 |
| L | Carolina Dot Print | $30.00 $24.99 |
| XL | Carolina Dot Print | $30.00 $24.99 |
| S | Light Grey Heather | $30.00 $24.99 |
| M | Light Grey Heather | $30.00 $24.99 |
| L | Light Grey Heather | $30.00 $24.99 |
| XL | Light Grey Heather | $30.00 $24.99 |
| S | White Splatter | $30.00 $24.99 |
| L | White Splatter | $30.00 $24.99 |
| XL | White Splatter | $30.00 $24.99 |
| M | White Splatter | $30.00 $24.99 |
| S | Concrete Digital Camo Print | $30.00 $24.99 |
| M | Concrete Digital Camo Print | $30.00 $24.99 |
| L | Concrete Digital Camo Print | $30.00 $24.99 |
| XL | Concrete Digital Camo Print | $30.00 $24.99 |
| S | Concrete Abstract Print | $30.00 $24.99 |
| M | Concrete Abstract Print | $30.00 $24.99 |
| L | Concrete Abstract Print | $30.00 $24.99 |
| XL | Concrete Abstract Print | $30.00 $24.99 |
| S | Light Grey Spacedye | $30.00 $24.99 |
| M | Light Grey Spacedye | $30.00 $24.99 |
| L | Light Grey Spacedye | $30.00 $24.99 |
| XL | Light Grey Spacedye | $30.00 $24.99 |
| S | Red Dot Print | $30.00 $24.99 |
| M | Red Dot Print | $30.00 $24.99 |
| L | Red Dot Print | $30.00 $24.99 |
| XL | Red Dot Print | $30.00 $24.99 |
| S | Red Abstract Print | $30.00 $24.99 |
| M | Red Abstract Print | $30.00 $24.99 |
| L | Red Abstract Print | $30.00 $24.99 |
| XL | Red Abstract Print | $30.00 $24.99 |
| S | Dark Red Digital Print | $30.00 $24.99 |
| M | Dark Red Digital Print | $30.00 $24.99 |
| L | Dark Red Digital Print | $30.00 $24.99 |
| XL | Dark Red Digital Print | $30.00 $24.99 |
| S | Orange Checkered Print | $30.00 $24.99 |
| M | Orange Checkered Print | $30.00 $24.99 |
| L | Orange Checkered Print | $30.00 $24.99 |
| XL | Orange Checkered Print | $30.00 $24.99 |
| S | Navy Digital Print | $30.00 $24.99 |
| M | Navy Digital Print | $30.00 $24.99 |
| L | Navy Digital Print | $30.00 $24.99 |
| XL | Navy Digital Print | $30.00 $24.99 |
| S | Navy Spacedye | $30.00 $24.99 |
| M | Navy Spacedye | $30.00 $24.99 |
| L | Navy Spacedye | $30.00 $24.99 |
| XL | Navy Spacedye | $30.00 $24.99 |
| S | Orange Spacedye Print | $30.00 $24.99 |
| M | Orange Spacedye Print | $30.00 $24.99 |
| L | Orange Spacedye Print | $30.00 $24.99 |
| XL | Orange Spacedye Print | $30.00 $24.99 |
| S | Orange/Orange Digital | $30.00 $24.99 |
| M | Orange/Orange Digital | $30.00 $24.99 |
| L | Orange/Orange Digital | $30.00 $24.99 |
| XL | Orange/Orange Digital | $30.00 $24.99 |
| S | Blue Abstract Print | $30.00 $24.99 |
| M | Blue Abstract Print | $30.00 $24.99 |
| L | Blue Abstract Print | $30.00 $24.99 |
| XL | Blue Abstract Print | $30.00 $24.99 |
| S | Concrete Digital Print | $30.00 $24.99 |
| M | Concrete Digital Print | $30.00 $24.99 |
| L | Concrete Digital Print | $30.00 $24.99 |
| XL | Concrete Digital Print | $30.00 $24.99 |
| M | Concrete Camo Print | $30.00 $24.99 |
| L | Concrete Camo Print | $30.00 $24.99 |
| S | Grey Heather | $30.00 $24.99 |
| M | Grey Heather | $30.00 $24.99 |
| L | Grey Heather | $30.00 $24.99 |
| XL | Grey Heather | $30.00 $24.99 |
| S | Dark Grey Dot Print | $30.00 $24.99 |
| M | Dark Grey Dot Print | $30.00 $24.99 |
| L | Dark Grey Dot Print | $30.00 $24.99 |
| XL | Dark Grey Dot Print | $30.00 $24.99 |
| S | Steel Striped Print | $30.00 $24.99 |
| M | Steel Striped Print | $30.00 $24.99 |
| L | Steel Striped Print | $30.00 $24.99 |
| XL | Steel Striped Print | $30.00 $24.99 |
| XL | Dark Grey Digital Print | $30.00 $24.99 |
| XL | Blue Dot Print | $30.00 $24.99 |
| L | Red Hexagon Print | $30.00 $24.99 |
| M | Grey Sky Print | $30.00 $24.99 |
| M | Dark Grey Spacedye | $30.00 $24.99 |
| L | Black Camo Print | $30.00 $24.99 |
| XL | Red Striped Print | $30.00 $24.99 |
| XL | Concrete Camo Print | $30.00 $24.99 |
| L | Dark Grey Spacedye | $30.00 $24.99 |
| L | Grey Sky Print | $30.00 $24.99 |
| S | Grey/White Spacedye | $30.00 $24.99 |
| XL | Red Sky Print | $30.00 $24.99 |
| M | Grey Striped Print | $30.00 $24.99 |
| S | Black Bolt Print | $30.00 $24.99 |
| M | Blue Dot Print | $30.00 $24.99 |
| S | Red Geometric Print | $30.00 $24.99 |
| M | Dark Grey Heather | $30.00 $24.99 |
| L | Black Print | $30.00 $24.99 |
| S | Red Hexagon Print | $30.00 $24.99 |
| S | Black/Grey Heather | $30.00 $24.99 |
| L | Dark Grey Heather | $30.00 $24.99 |
| M | Navy Checkered Print | $30.00 $24.99 |
| XL | Red Geometric Print | $30.00 $24.99 |
| XL | Dark Grey Heather | $30.00 $24.99 |
| L | Black/Grey Heather | $30.00 $24.99 |
| S | Dark Grey Digital Print | $30.00 $24.99 |
| L | Navy Checkered Print | $30.00 $24.99 |
| XL | Black/Grey Heather | $30.00 $24.99 |
| M | Dark Grey Digital Print | $30.00 $24.99 |
| S | Light Grey Print | $30.00 $24.99 |
| S | Black Heather | $30.00 $24.99 |
| L | Dark Grey Digital Print | $30.00 $24.99 |
| M | Black Heather | $30.00 $24.99 |
| S | Red Striped Print | $30.00 $24.99 |
| L | Blue Checkered Print | $30.00 $24.99 |
| M | Grey/White Spacedye | $30.00 $24.99 |
| L | Red Striped Print | $30.00 $24.99 |
| XL | Blue Checkered Print | $30.00 $24.99 |
| M | Black Camo Print | $30.00 $24.99 |
| M | Red Geometric Print | $30.00 $24.99 |
| S | Red Sky Print | $30.00 $24.99 |
| S | Blue Dot Print | $30.00 $24.99 |
| XL | Black Camo Print | $30.00 $24.99 |
| M | Red Sky Print | $30.00 $24.99 |
| L | Red Geometric Print | $30.00 $24.99 |
| XL | Black Bolt Print | $30.00 $24.99 |
| S | Grey Striped Print | $30.00 $24.99 |
| L | Red Sky Print | $30.00 $24.99 |
| L | Black Heather | $30.00 $24.99 |
| S | Dark Grey Heather | $30.00 $24.99 |
| M | Red Hexagon Print | $30.00 $24.99 |
| XL | Navy Checkered Print | $30.00 $24.99 |
| S | Dark Grey Spacedye | $30.00 $24.99 |
| L | Light Grey Print | $30.00 $24.99 |
| XL | Red Hexagon Print | $30.00 $24.99 |
| XL | Dark Grey Spacedye | $30.00 $24.99 |
| M | Light Grey Print | $30.00 $24.99 |
| S | Blue Checkered Print | $30.00 $24.99 |
| S | Black Print | $30.00 $24.99 |
| M | Blue Checkered Print | $30.00 $24.99 |
| M | Black Print | $30.00 $24.99 |
| M | Red Striped Print | $30.00 $24.99 |
| L | Blue Dot Print | $30.00 $24.99 |
| XL | Grey Striped Print | $30.00 $24.99 |
| S | Navy Checkered Print | $30.00 $24.99 |
| XL | Grey/White Spacedye | $30.00 $24.99 |
| XL | Grey Print | $30.00 $24.99 |
| XL | Black Print | $30.00 $24.99 |
| S | Black Camo Print | $30.00 $24.99 |
| XL | Black Heather | $30.00 $24.99 |
| XL | Light Grey Print | $30.00 $24.99 |
| L | Grey Striped Print | $30.00 $24.99 |
| L | Grey/White Spacedye | $30.00 $24.99 |
| L | Blue Heather | $30.00 $24.99 |
| S | Grey Print | $30.00 $24.99 |
| M | Grey Print | $30.00 $24.99 |
| L | Grey Print | $30.00 $24.99 |
| M | Black Bolt Print | $30.00 $24.99 |
| M | Black/Grey Heather | $30.00 $24.99 |
remove

$17.99

-

Free Shipping

PayPal

proozyoutlet
(50,194 )
99.5% Positive feedback



For an even, flawless complexion, only the best brushes will do. Opt for baby soft fibres, whether you're applying foundation or contouring with a dusting of blusher. Boost your natural beauty with brushes that give the perfect finish.
It's landed. Get your smooth new iPhone 6 and all the best embellishments. Whether you're beginning the gathering with bluetooth speakers, following your run, or picking a vivid case and stand, your telephone can be completely customized to you.
Get your four-legged closest companion the treat they merit – Spring is the ideal time to recharge their accumulation of toys and accomplices to light up both of your days. Discover pet endowments they will love in our eye-getting accumulation.
Switch on to better bulbs. Whether it's LEDs to save energy, dimmable halogen spotlights or candle shapes for a flame effect, shop for bulbs that show your home in a better light.
Keep it crisp and look at the most recent fall design styles. Shop extraordinary design bargains from top brands as levi Roxy, and more for all your back to class outfits.